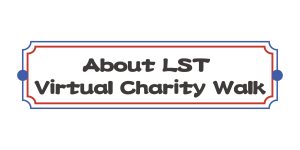 "Enjoy the Walk, Explore the City"
Rediscover Nostalgic Hong Kong and Human Touch
In response to the COVID-19 epidemic and consideration of public safety and health, Lok Sin Tong Charity Walk 2022 will be held virtually. The theme of this year's Walk is "Enjoy the Walk, Explore the City", with challenging multiple tasks in "Vintage Hong Kong BINGO!" and exploring Hong Kong's vintage elements. The public is encouraged to explore nostalgic Hong Kong and share the moment with the elders at home. Funds raised through this charity walk will be used to support people with dementia and their caregivers. Join us to explore the city and spread the love!
Take a BINGO! Booklet, Mission Card Set and Nostalgic Toys with you, set foot on your nostalgic journeys and complete multiple tasks in the city with family or friends. You will rediscover the unique sights of different districts and regain childhood memories. We hope that you could then pass on the warmth and happiness to those in need.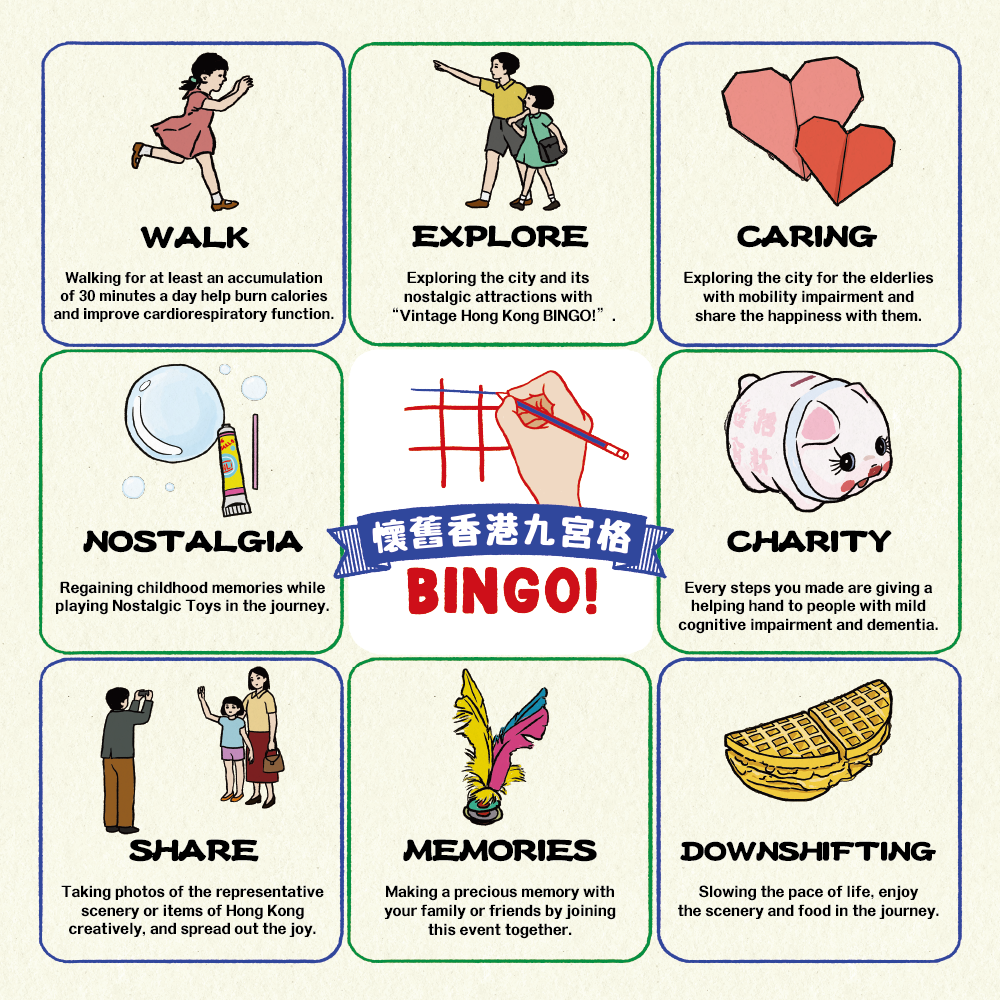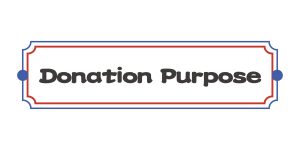 To raise funds for people with dementia and their caregivers. Allows them to receive practical assistance such as professional treatments, group-based supporting services, training materials sets, etc. We encourage participants to take up the challenges together with elders and share the joyful moments of the journey.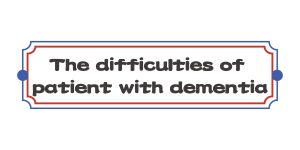 Dementia is progressive decline in cognitive function due to damage or disease in the brain beyond what might be expected from normal aging. There are more than 100,000 patients with dementia in Hong Kong, that is, 1 in 10 people over the age of 70 has dementia.
With the aging of the Hong Kong population, the number of elderly people suffering from dementia will increase. Dementia not only has many negative effects on patients, but also brings heavy caregiving pressure, enormous physical and mental pressure to their caregivers.
The effects of dementia on patients include: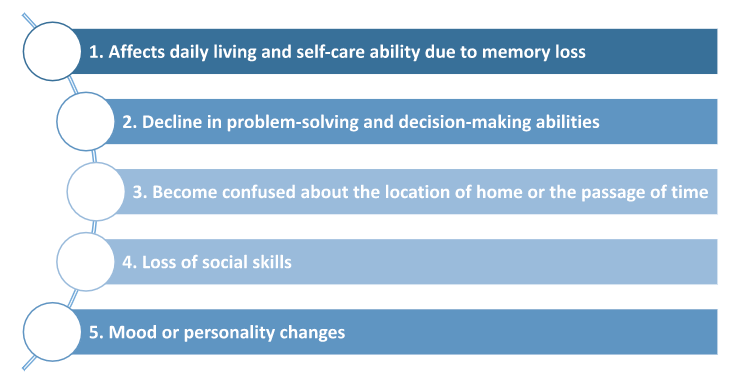 Even though patients with dementia and their caregivers encounter many difficulties in life, they will still convey care and love to their loved ones. Click here to learn about stories between patients with dementia and their caregivers.